Thousands upon thousands of victims who have found themselves in utterly hopeless situations finally found their beacon of hope at the recent Autumn Healing Session. These victims of terrible pain, fatal illnesses and psychological and mental afflictions were set free by the man of God, Pastor Chris.
Some of these diseases included "diabetes, anxiety, depression, HIV, paralysis" and more. Loveworld citizens attendees, who are dedicated worshipers of the word of Pastor Chris, attended in "hope of restoration, salvation and finding a path of health and wealth."
In addition to the amazing Pastor, Chris who was the primary healer of the healing session, overseeing the event was his right-hand woman, Christ Embassy CEO, Pastor Deola Phillips. Pastor Deola's helpful guidance encouraged the worshippers to get as much as they possibly could from the experience by motivating worshippers to "discover the path of God and wellness."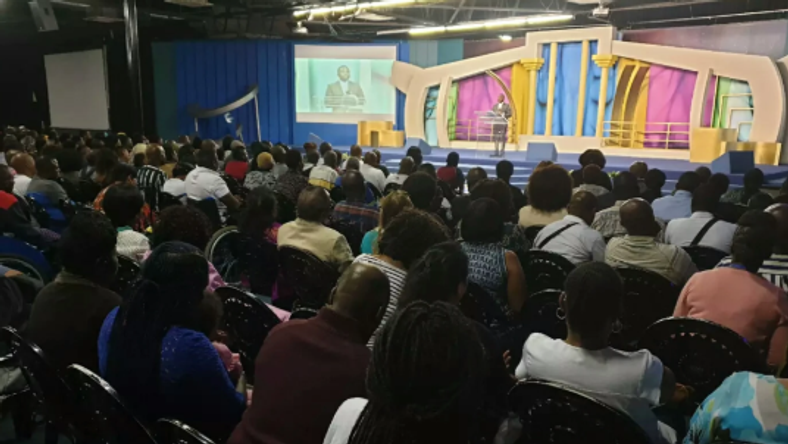 Pastor Deola's began her own spiritual journey back in 1985. While she was born into a Christian family, her devotion to God grew a little later life. Since that turning point, she has given 28 years of her life to the power of The Lord, The Holy Spirit and Christ. Her presence in the healing sessions have become an integral part in the healing process of each and every single individual.
Miracle receivers gave their powerful testimonies from the Autumn Healing School proved the incredible occurrence of miracles on a mass scale. These people who had seemingly exhausted all available options and felt hopeless and full of despair found their relief over their week-long healing session. Victims of total paralysis received the gift of walking, even running. Some the blind and the deaf, and even those suffering from fatal illnesses were fully restored.
The highly anticipated Healing School happens twice a year in Toronto, Canada and Johannesburg, South Africa. In addition to granting the many deserving restorative healing, Christ Embassy also assists all registrants with necessary entry documents and accommodations in the host country. Christ Embassy is completely behind you all the way.
It's fair to say that this season's record-breaking number of participants left the Autumn Healing School with a new-found sense of hope and revival, a gift bestowed on them that will propel them into a new light and even stronger devotion to the Jesus Christ. Amen!