The Volunteer Medical Corps is out in the community again this #CommunitySunday. The team is touching the lives of those suffering under such pressures of health and wellness right now. While it is not strictly defined what the Volunteer Medical Corps offers on every outreach, it is always with the intention and goal to spread the Love of Jesus Christ through hope and healing; mentally, physically, and spiritually.
Osindisweni Hospital
The most recent outreach took place at Osindisweni Hospital. Osindisweni hospital is located in Buffelsdraai, 9 kilometers from Verulam and around 40 kilometers outside of the center of Durban, South Africa. Osindisweni serves the communities that live in the Ndwedwe and North Local Council Districts of the region. Osindisweni is a well-established medical facility compared to others in the surrounding areas. It operates something known as the "Clinical Associates" programme which is supported by the American International Health Alliance (AIHA), made possible by US Government President's Emergency Plan for AIDS Relief (PEPFAR), and managed by the Health Resources and Services Administration (HRSA) of the US Department of Health and Human Services.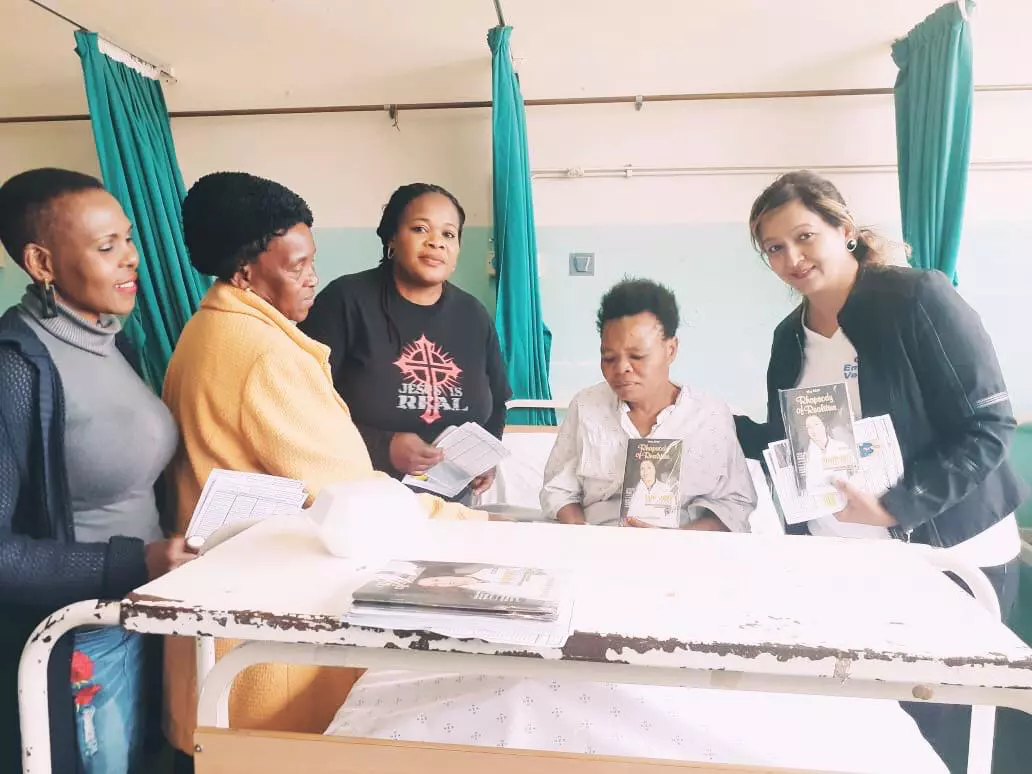 The Clinical Associates programme is a training course launched by the National Department of Health in South Africa in 2008 with the hopes and intention of shaping more mid-level medical professionals in the area. According to the Kwazulu-Natal Health Department, the Clinical Associates programme entails "empowering students on how to perform clinical procedures, to assess and manage important emergency medical conditions encountered in the country's hospital wards and casualties."
The Volunteer Medical Corps is proud to serve with Osindisweni Hospital
With assisting and serving a population of over 587,000 inhabitants, the Volunteer Medical Corps chapter in Verulam, Durban South Africa was in just the right place to bless and minister to the locals. The VMC had the enriching opportunity to shine a light of hope into the hopelessness of those who are less fortunate in health at this time. With gifts and kindness, they spent time with the patients and blessed them with literature and companionship. The VMC is not just groups of volunteers, but rather people who understand the difficulties that are faced in more medically trying situations. Members and participants of the VMC are gifted to be a source of hope while understanding the difficulties that patients are facing daily.
So often, when patients are in these situations, their reality is altered by their circumstances. The Volunteer Medical Corps is able to break through the darkness and truly expose a new hope and strength through love and the blessing of God's truth that is far greater than any reality any of us face today.